Welcome to the roaring 20s! But seriously, I have a feeling this new decade is going to be a good one. Kick it off right by starting with some epic trips in 2020. Here's a quick guide to 20 places that are on my radar right now.
Austria – I just went to Austria this past October and absolutely fell in love with the country. The cities are so opulent and fabulous (hello champagne for breakfast!) and the countryside is just jaw-dropping. This summer marks the 250th anniversary of Mozart's birth and the 100th year of the famed Salzburg Festival. Any classical music enthusiasts or lovers of the arts? This is your year to go to Austria!
The Arctic – Expedition cruising is the new black and major cruise lines are launching luxury expedition ships left and right. What that means is that the polar regions are getting more and more crowded; and since many of these areas are tightly regulated in terms of traffic, now is the time to go before it gets busier. While Antarctica is an epic trip, the Arctic is a bit more accessible with 7-10 day itineraries offered out of Oslo, Norway. I am actually going myself this summer with Silversea and could not be more excited!
Costa Palmas – Never heard of it? I don't blame you. Costa Palmas is the new hot spot on the Baja Peninsula – just north up the eastern coast from Cabo San Lucas. Think swimmable beaches, beautiful marinas, fewer crowds, and some brand spankin' new resorts, including the recently opened Four Seasons Los Cabos at Costa Palmas and the (coming soon) Amanvari.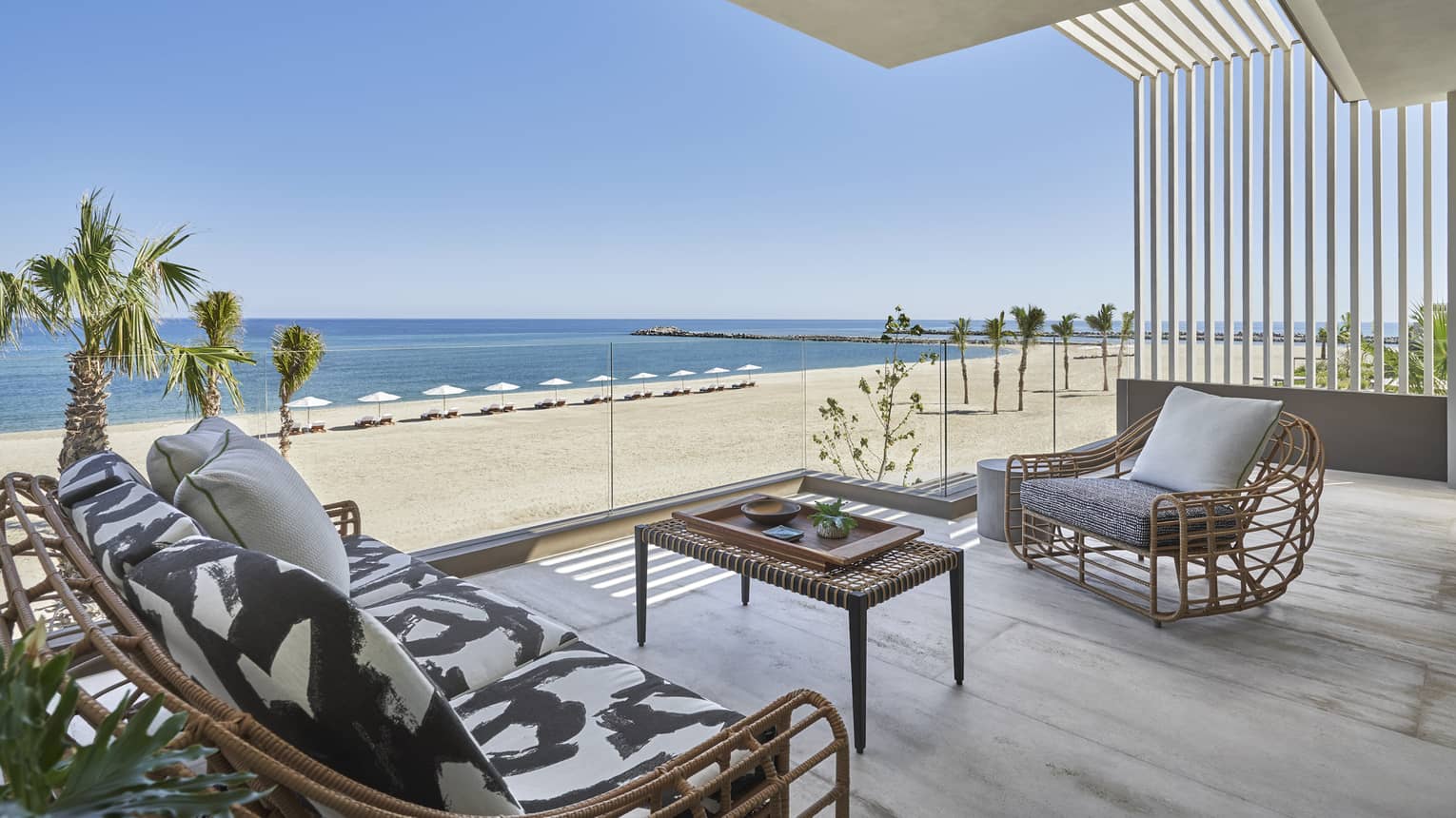 Hawaii (Big Island) – One of the most exciting hotel (re) openings of 2020 is the beloved Mauna Lani on Hawaii's Big Island. After its acquisition by Auberge Resorts, the property underwent an extensive $200 Million renovation. 90% of the resorts' rooms have an ocean view and private terrace so you're pretty much guaranteed a good room. After the volcanic eruption in 2018, tourism to the island is still on the rebound and the reboot of this beloved and iconic hotel is sure to help.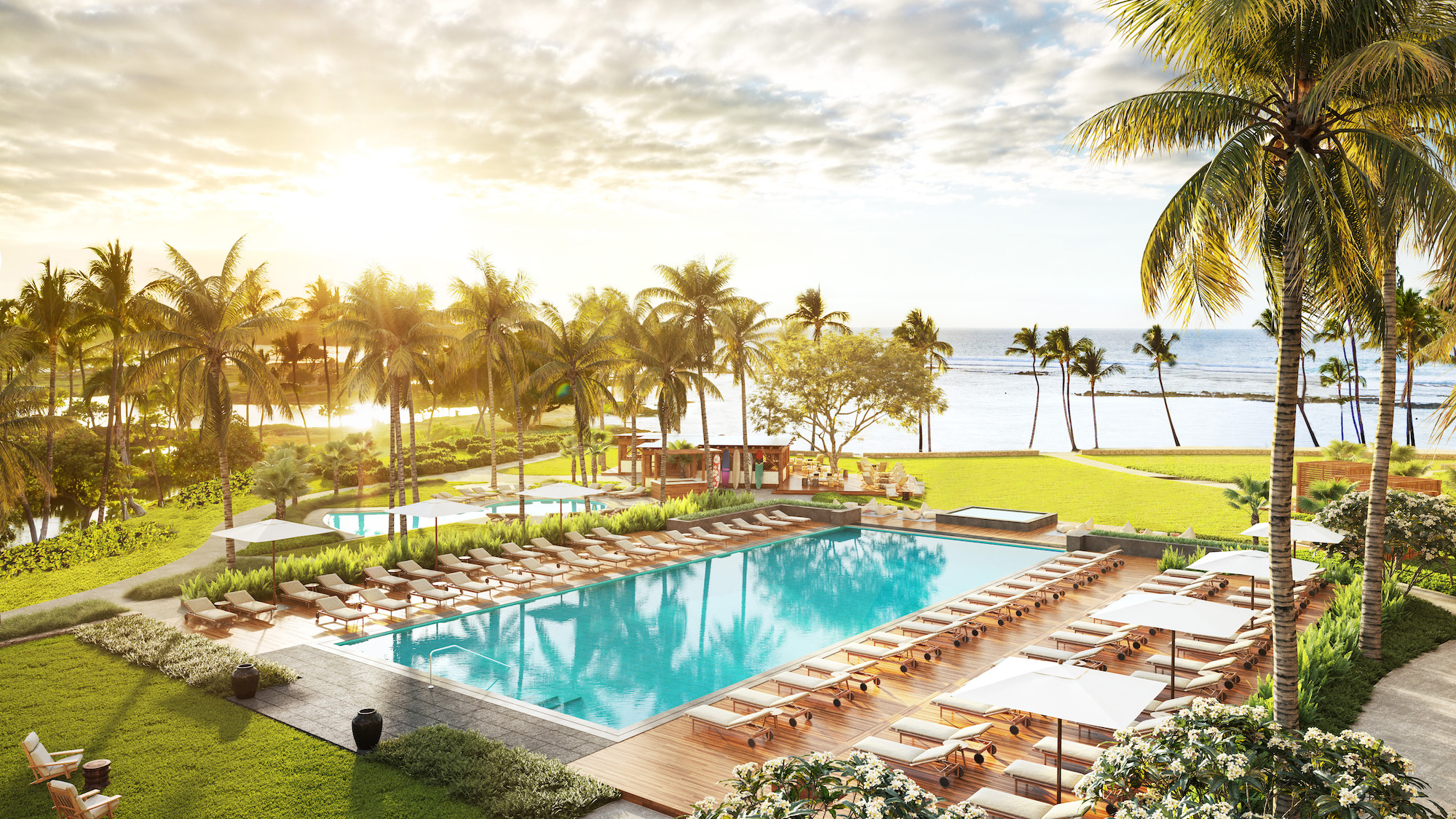 New Zealand – I've planned several trips to New Zealand in the past few months and I'm loving re-living our honeymoon. Seriously though New Zealand was one of the most spectacular and special places I've ever been and I cannot wait to go back. Everything from the scenery, to the food, to the people to the wine – it's just perfect! And to make things even better, there is now more non-stop service to New Zealand from LA (on American) and a new non-stop flight from New York launching in October 2020!
Paros, Greece – Of course you can't go wrong with a trip to the Greek Isles but some of the hotspots (*cough* Santorini *cough*) have gotten so crowded, especially during the peak summer months. In 2019, Paros hit the map as one of the newer must see islands in the archipelago and that's in large part due to the opening of Parilio this past July. Part of the Design Hotels portfolio, this 33-suite gem has a lovely pool and beautiful beaches. Plus the island is full of locals, not tourists, giving you a more authentic feel.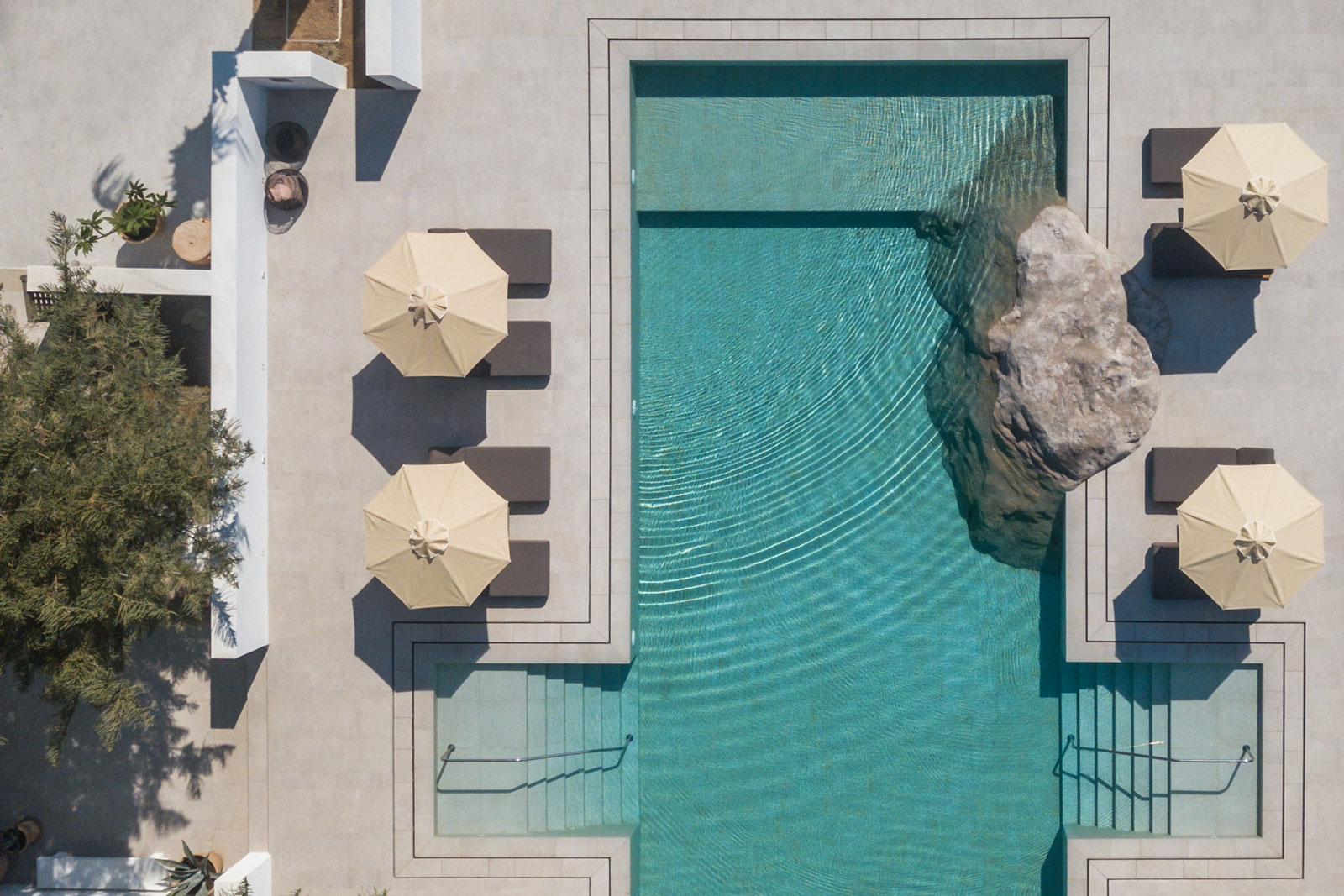 Bhutan – Bhutan has been on the top of my list forever. It's just a bit hard to get to, but one of these days I'll be there!! 2020 is a great time to get to this tiny mountain country now that Six Senses has made its debut. Four Six Senses lodges opened in 2019 with a 5th set to open in 2020. A perfect trip would involve a circuit of these lodges, coupling wellness with adventure in the world's happiest country.
Canyon Ranch, Woodside – Speaking of wellness, the Queen Bee of wellness resorts, Canyon Ranch, opened its latest property, Canyon Ranch Woodside, just a few months back. Located south of San Francisco, this latest venture takes a "retreat" approach to Canyon Ranch's tried and true methods, with nutritionist approved meals, daily activities, a state of the art spa and plenty of time to relax & disconnect. Plus I love the look of their treehouse style suites!
Namibia – This country is like the new cool kid on the block when it comes to Africa. While I wouldn't necessarily choose it for a first time trip, this is the perfect destination for a second or third visit to the continent. You can easily combine safari with sand dunes for a truly unique vacation. One of the most interesting hotels is the Shipwreck Lodge on the Skeleton Coast – the rooms look like old ships that wrecked in the desert!
Australia – Australia is all over the news right now and its heartbreaking to see what has happened to the landscape and wildlife there with the recent bush fires over the past couple of weeks. That said, Australia is an extremely large continent and the majority of its iconic tourism destinations (Uluru, The Great Barrier Reef, Daintree Rainforest, etc.) were unaffected by the recent fires. In 2020, I think that Australia will need tourism support more than ever to help fund the restoration and rebuilding of the impacted areas.
South Africa – South Africa is such a diverse destination and you can fit several totally different experiences into one trip. Of course there is the art and history of Cape Town, and the iconic safari in the Sabi Sands or Kruger… but you may also consider spending a few days in the stunning winelands of Franschhoek or even escaping to the De Hoop Nature Reserve along the southern coast.
Virgin Gorda – Another returning gem, Rosewood Little Dix Bay has officially reopened in Virgin Gorda after an extensive 4-year renovation. Dating to 1964, the resort was originally opened by conservationist Laurence Rockefeller and was purchased by Rosewood in the early 1990s.
Mendoza – South America's wine country is perfect for a combination of adventure, relaxation and good food & wine. Plus there are some incredible hotels in the region. Last year, I wrote a guest blog with my tips for visiting Mendoza on my friend La Matera's site.
Belize – Costa Rica has been hot for years and years, but people are finally starting to talk about one of its lesser known neighbors, Belize. While a very small country, Belize packs a punch with jungle experiences, diverse wildlife, beautiful beaches, Mayan ruins and, of course, some fabulous hotels. Most notably, Leonard DiCaprio's much anticipated eco-resort, Blackadore Cay, is set to open this year.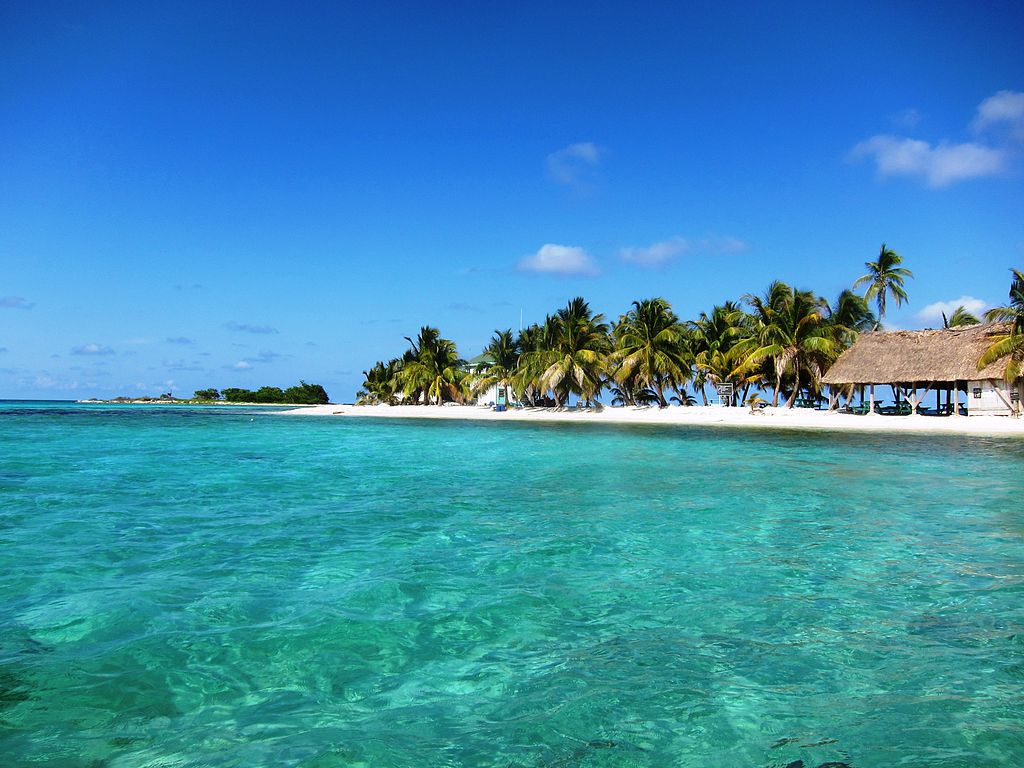 Egypt – Tourism in Egypt really slowed since the 2011 revolutions, but in 2019, we started to hear some buzz on this destination again. In 2020, the Grand Egyptian Museum will open in Giza, becoming the largest archaeological museum in the world. The museum will house a complete and permanent collection on the renowned King Tut. History and archaeological buffs – there has never been a better time to visit this incredible country.
Kyoto, Japan – Japan has been all the rage for several years now and 2020 will be even hotter with the summer olympics coming to Tokyo! But Kyoto is really stealing the scene with several new hotel openings (ahem Ace Hotel Kyoto, Park Hyatt Kyoto & Aman Kyoto) either in recent months or coming soon.
Indonesia – Aqua Expeditions has been running luxury boutique river cruises in off-the-beaten path destinations like The Amazon and The Mekong rivers for years. With luxury, all suite accommodations, incredible food, and truly adventurous locales, this isn't your typical river cruise. Their latest product, Aqua Blu, expands beyond the rivers to the seas of Eastern Indonesia. This explorer yacht is perfect for visiting some of those remote locations like Bali, Komodo Island, Raja Ampat and the Spice Islands. It's particularly great for scuba divers as the ship is equipped with gear, but non-divers will also enjoy kayaking, snorkeling and stand-up paddle boarding.
English Countryside – European cities are wonderful but in my opinion the countrysides are underrated. Though a bit more complex to plan (you'll need to rent a car or hire a driver-guide), the quaint towns and boutique hotels found in the countryside of England are the perfect place to escape. We just spent an incredible week in the Cotswolds and it was every bit as romantic and relaxing as we'd hoped!
Montana – The Resort at Paws Up has been on my travel list forever and for good reason: they have an unbelievable property in the heart of Montana, with rustic luxury style accommodations, delicious food and tons and tons of activities. But we have a new excuse to head to Greenough, Montana coming this summer, and it is Paws Up's new venture – The Green O, set to open in August 2020. This adults only all-inclusive property shares the same incredible food and activities as Paws Up but is set in a remote woodsy setting – perfect for couples looking for a true escape and some time in nature.
California Wine Country – Ok this is a bit of a biased one as I'm currently sitting in my gorgeously appointed suite at The Farmhouse Inn in Sonoma county and tomorrow, I set off to Meadowood in Napa Valley. However, California wine country is such a perfect (and easy!) escape within the US – and not just for wine lovers. Aside from stunning hotels, beautiful countryside and incredible food & wine, you will also find plenty of opportunities here to hike, bike, whale watch from the coast, and of course, relax at the spa or pool.
I'd love to help you plan some incredible adventures in 2020! Please contact us today to get started!