If you follow me on Instagram, you may have seen my stories last week highlighting Jane Goodall as one of my personal heroes. Jane Goodall is a scientist and researcher, but also a noted conservationist and environmental activist. Her focus on animal conservation and preservation of the environment are two things I care deeply about, and also two things that are often perceived as misaligned with luxury travel. In watching National Geographic's documentary, Jane Goodall: The Hope, which premiered last week on Earth Day, I felt there were two major takeaways as it pertains to Jane's teachings and legacy: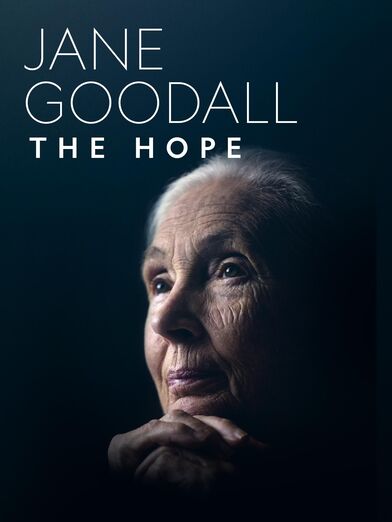 1 – Small Changes Make a Big Difference. Jane encourages us all to take small steps to make a difference. When we hear about the often devastating impact that humans have on the natural world, it is easy to feel completely overwhelmed and to wonder whether tiny changes (like reducing plastic usage in our home or buying grass-fed, free-range beef) will make any difference at all. But Jane teaches us that we are all part of a movement. With each tiny change we make and require as consumers, that change magnifies and reverberates up the supply chain. There is still hope.
2 – We Must Collaborate to Enact Change. In 1992, the Jane Goodall Institute built a chimpanzee rescue center in the Congo in partnership with the Conoco oil company. Later, she worked with research labs in the UK to discuss the treatment of chimpanzees used as test subjects in lab facilities. She was scrutinized by other environmental activists for both of these actions – 'what was she doing fraternizing with the "enemy"'? But Jane notes an important distinction… what good could she do by refusing to engage with entire groups of people? How could she change their behavior if she didn't work with them, partner with them, educate them?
In a similar way, our joint passions for environmental protection and luxury travel don't necessarily have to be in conflict. We have the power to demand more sustainable practices from travel companies and to support the ones that take leadership in this arena, thus reinforcing the need for others to integrate this focus into their daily operations.
Virtuoso, which has focused on sustainability for quite some time, just this year announced a new "Sustainability Community" where likeminded advisors and partners can work together to bring incredible, sustainable travel experiences to clients. The community also provides a forum to highlight some of the incredible work that hotels, airlines and tour operators are doing to evolve the industry, and to share these efforts with their peers.
I was so incredibly moved to see the volume of travel companies that joined this new Sustainability Community – it definitely gave me hope for the future! While I won't go too in depth explaining all of the wonderful initiatives these companies are taking on right here, I thought I'd share an example of three of my personal favorite hotels that are taking extraordinary steps towards a more sustainable travel industry.
1 – Kokomo Private Island Fiji – Located on a private island in Southern Fiji, this 5-star luxury resort was built with sustainability and self-sufficiency as a key goal. The property has an incredible farm growing fresh produce for the kitchens. They also have bees and chickens for fresh eggs and honey – reducing the need to import these food items from other islands, which would require more boat traffic and gasoline. They also feature local fish in the cuisine and practice sustainable fishing. Recycling on the island is of the utmost importance to minimize waste; and for fresh water, they have invested in cutting-edge desalination technology. In addition to the sustainable design, the hotel and staff practice conservation: partnering with the Manta Trust to protect the native manta rays of Fiji and restoring coral reefs and mangroves around the island.
2 – Pacuare Lodge – In the rainforests of Costa Rica sits Pacuare Lodge, a National Geographic Unique Lodge of the world. Knowing the importance of rainforest preservation in Central & South America, the owners built the lodge without cutting down a single tree on site, utilizing lumber from a reforestation project operated by local farmers, and thatched roofs crafted by local Cabécar Indians using palm leaves collected in the forest. The hotel has also purchased 840 acres of primary rainforest along the river in order to protect the land from development and to offset the atmospheric carbon created by the vehicles used to operate tours and transfers – allowing them to offer completely carbon neutral tourism. And lastly, the property itself is run 100% by clean energy, with solar power used to heat the water in the bathrooms and a water turbine used to power electricity throughout the site.
3 – Edgewood Tahoe – Located on the southern shores of Lake Tahoe, Edgewood has a sustainability mission integral to their operation: "To be stewards of the land, guardians of the Lake, and solid corporate citizens of the communities in which we operate." With the goal of land stewardship and minimizing their environmental footprint, the hotel undertook several key environmental projects in conjunction with its sustainable construction: (a) they treated and removed 500,000 lbs of sediment from Lake Tahoe via enhanced wetlands and deepened filtration settling ponds (with a goal to continue this practice each year of operation); (b) they realigned nearby Edgewood Creek, allowing for native fish passage and a spawning habitat, and (c) they acquired and demolished several obsolete and environmentally unsustainable properties on their property, restoring the land to its natural state, thus preserving it for future generations.
There are many more stories where these come from and inspired by Jane's recent documentary, I will be making an effort moving forward to share more of them here on my blog and on social media. If you are interested in focusing on or incorporating sustainability into your next trip, please always let me know and we can cater your plans towards partners and/or locations that share our passion!